Request an Appointment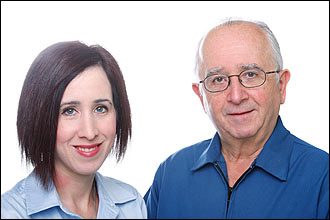 New Patients Are Always Welcome!
At Brody Family Dental, we office convenient business hours to accommodate your busy family schedule. We also offer complete family dental care allowing us to care for more than one family member at a time. Our Glen Park dental office is located at Dufferin and Lawrence near Glencairn, so book your dental appointment today!
To request an appointment or consultation, please call (416) 782-2306 or complete the Request an Appointment form below.
If you experience a dental emergency or have a specific question that requires immediate attention, please call us directly at (416) 782-2306.
Brody Family Dental
2920 Dufferin Street
Toronto, ON M6B 3S8
Phone: (416) 782-2306
Fax: (416) 782-7382
Email: reception@brodyfamilydental.com
Office Hours
| | | | | |
| --- | --- | --- | --- | --- |
| Monday - Friday | | 9 am | – | 6 pm |

Patient History Form Download

New Patients Form Download
Please let us know if your preferred method of communication is calls, texts, or email for appointment reminders and more!
If you are unable to keep your appointment, please notify us two (2) business days in advance.